TVMaldita Presents: Fala Galera de São Paulo/SP e região!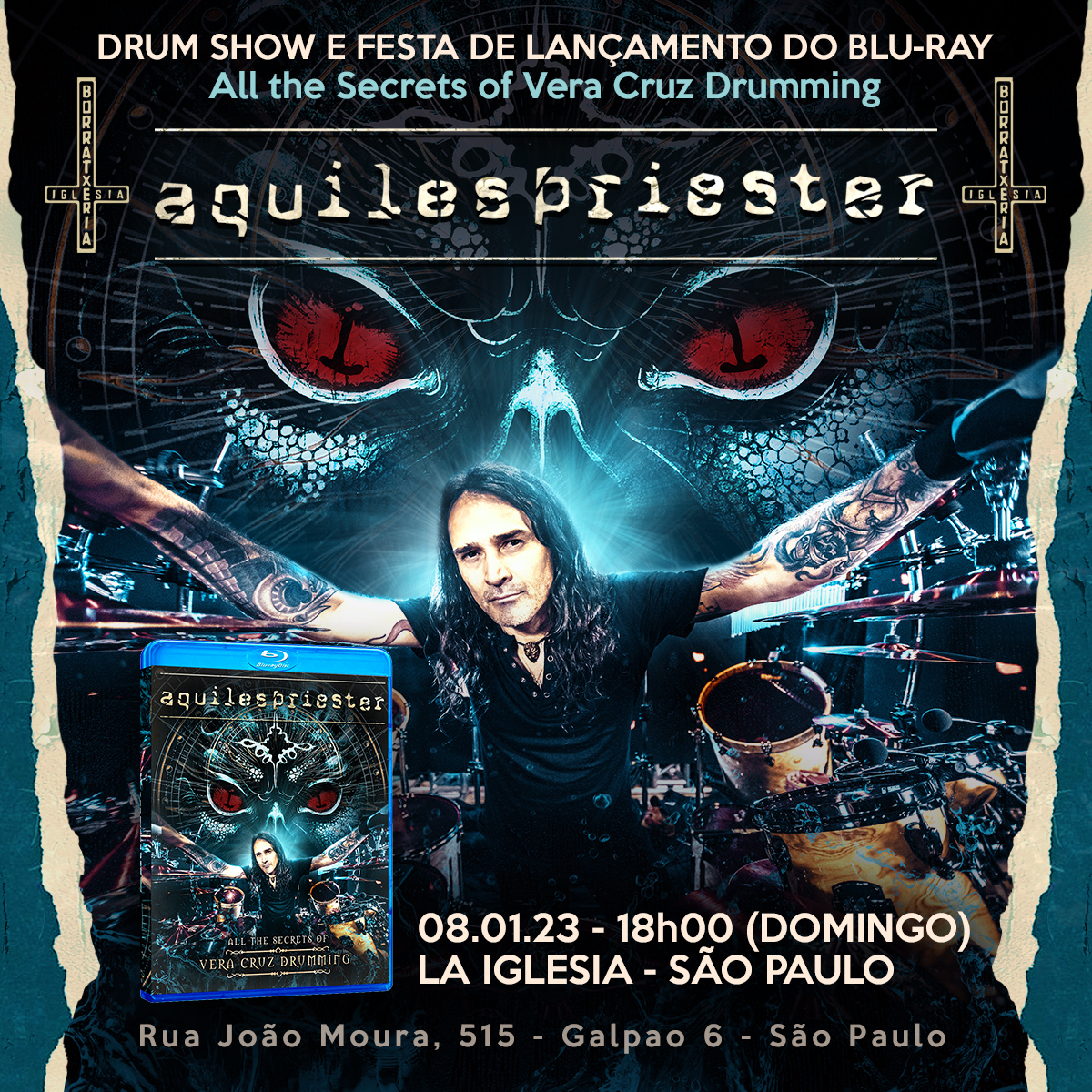 Drum show e festa de lançamento do meu novo Blu-ray duplo "All The Secrets of Vera Cruz Drumming".
Além do ingresso normal na pista, tem também 8 ingressos VIP, para assistir o evento de cima do palco da bateria.
Preço especial de venda no Blu-ray duplo no dia do evento, no meu merchandising oficial!